America's Leading Indian Registered Dietitian Nutritionist Online
Helping Indian Americans with their Plant-Based, Vegetarian Dietitian and Nutrition Needs
Welcome Friends, here is a little bit of my Indian story. I am Vandana Sheth, RDN, CDCES, FAND. And I was born and raised in India and moved to the United States as a young adult. As a result of my Indian upbringing, I can speak and communicate in Tamil, Hindi, and Gujarati. I am proud of my Indian heritage, culture, values and proud to be an American.
When I first moved to America, I was amazed at how many people would ask me what I ate if I was a vegetarian-only salad? I was dumbstruck by the misconceptions surrounding eating plant-based foods. Thus began my passion for sharing my heritage and culture through food and blending that with my nutrition and dietitian services.
You see, my love for creating delicious and nutritious vegetarian, home-cooked meals began as a child in India watching my mother. She so lovingly and creatively wove her kindness and open heart into every meal and pulled people in from the community to our family table and celebrations.
It has since been my passion to carry on this tradition by sharing my love of Indian food with my clients. I believe that food should both nourish our bodies and our souls. I am on a quest to ensure that everyone is not only properly fueled – but that every bite you eat is savored.
One of the biggest challenges I have seen with Indian clients as well as family members who have been referred to other dietitians is the gap in understanding of our food, culture, and traditions. They are often frustrated because they have been told that they need to stop eating their traditional desi food. Food is such an important part of the culture. I have fond childhood memories of looking forward to every celebration and knowing which festival it was simply based upon the sweets and snacks my Mom used to prepare. You don't have to give up your family traditions and festivities that are typically filled with tasty treats.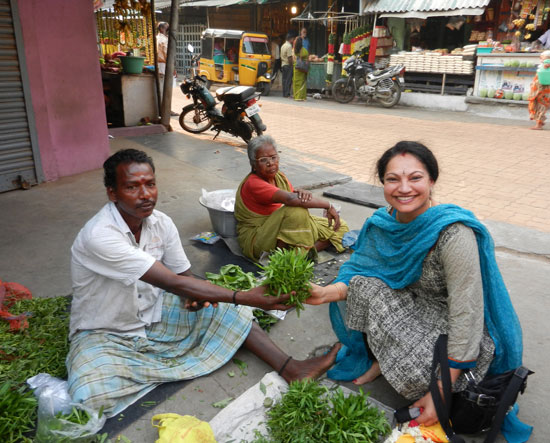 What is your current health costing you?
How much are you currently spending on healthcare, medications, supplements, food, eating out, etc?
The bottom line is my program is an investment in your health. You will get exclusive access to me and I will guide and support you towards a lifestyle that is sustainable. I know and understand your culture, food traditions and values and would be honored to be your Nutrition Coach.
I am on a mission to help you enjoy your favorite Indian food and also use science-based knowledge to achieve your specific health and wellness goals.
Services provided VIRTUALLY anywhere in the country, OR
IN-PERSON at my Los Angeles, California location!
23133 Hawthorne Blvd STE 104, Torrance, CA 90505
Empowering clients to eat well and develop a healthy relationship with foods they love.