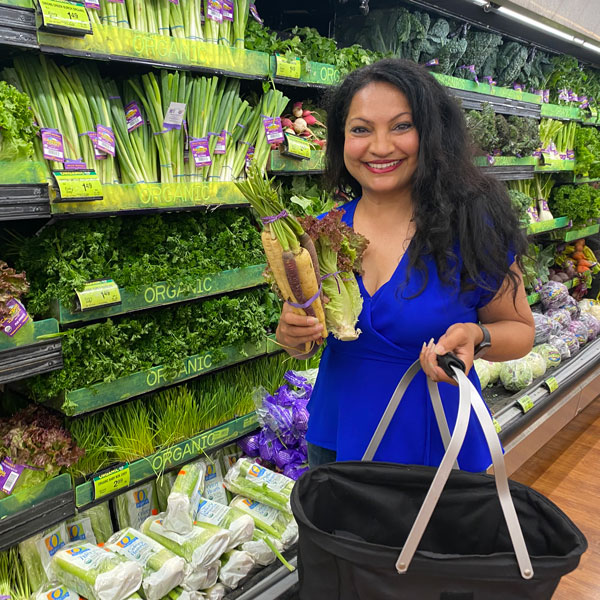 Vegetarian
Nutrition Coaching
Vandana Sheth, RDN, CDCES, FAND
Are you trying to eat more meatless meals but are not sure how to make flavorful, tasty, meals that are satisfying for your family?
As a lifelong vegetarian, I am passionate about guiding individuals and families in enjoying quick, easy and delicious plant-based foods. In India, I was raised on a vegetarian diet filled with plant-based foods, beans, lentils, spices, herbs. Food that was rich in flavor and nutritious. Fresh produce for the day was carefully selected by my mom to create wonderful family meals. My creative and health-conscious mom used leftovers and repurposed them into delicious meals. She was and continues to be my inspiration for my passion for food and nutrition. I learned that cooking from scratch does not have to be a complicated process.
Whether you are a vegan, vegetarian, or someone who simply wants to enjoy more plant-based foods, I would be honored to guide you in this journey.
Contact me now to get started.
Empowering clients to eat well and develop a healthy relationship with foods they love.