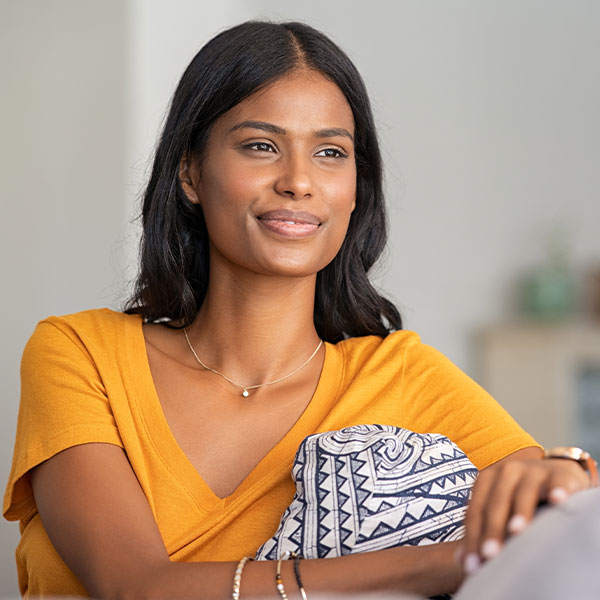 Eating Disorders
Nutrition Coaching
Vandana Sheth, RDN, CDCES, FAND
It is estimated that just under 30 million people will suffer from an eating disorder or have disordered eating. This number is not to be taken lightly as eating disorders are among the deadliest mental illnesses. So ask yourself…
Have you always struggled with an eating disorder or disordered eating?
Do you eat when you are emotionally upset?
Do you skip meals or exercise excessively because you want to lose weight?
Are you always disappointed with how you look in the mirror?
Do you avoid eating meals with others?
Are you constantly thinking of food?
Are you scared of eating because you may overdo it?
Do you feel guilty after you eat?
You know that you need to change some behaviors but are stuck and unable to get started?
If you or someone you love, said "yes" to any of these questions, you (or they) may have an unhealthy relationship with eating and food.
And let's be clear. An eating disorder is not something that you can just get over.
If you feel as if you have an unhealthy relationship with eating and food, you are not alone on this battle. Contact me immediately for help.
A life where you love yourself, and savor your food is possible.
Empowering clients to eat well and develop a healthy relationship with foods they love.