Have you ever had avocado fries before?
THREE WORDS:
Crispy … creamy … decadent!
Avocados are packed with nutrients most of us struggle to get enough of:
fiber (good for digestion),
magnesium (helps with many body processes)
potassium (linked with reduced blood pressure, among many other things)
healthy fats called oleic acid
Plus, avocados may help lower cholesterol and triglyceride levels, fight age-related vision problems, and improve nutrient absorption from other foods.
This is a healthier baked version that has all the yumminess of the fried recipe!
BAKED AVOCADO FRIES
(Serves 2-3)
¼ cup (30 grams) garbanzo or chickpea flour
¼ tsp sea salt
1 tsp garlic powder
¼ tsp freshly ground black pepper
½ cup (20 grams) oats, ground
¼ cup (60 ml) milk (your favorite option)
2-3 firm, ripe avocados
Olive oil cooking spray
1 lemon, cut into 6 wedges
Preheat the oven to 425ºF(220ºC). Spray a baking sheet with baking spray and set aside.
Grind the oatmeal into flour consistency in a high-speed blender.
Using three separate shallow dishes (like pie plates), create a "dipping station." In one dish, mix together the salt, garlic powder, black pepper. In a second, add the milk, and in a third, the ground oats.
Cut the avocados in half, remove the pits, and then cut each half into 6 wedges. Remove the peels.
Dredge the avocado wedges in the flour, then the milk, and then the oats, and place on a baking sheet.
When all of the avocados have been coated, place the sheet in the oven and bake for 15-18 minutes. The "fries" should be golden and crispy.
Remove and serve with lemon.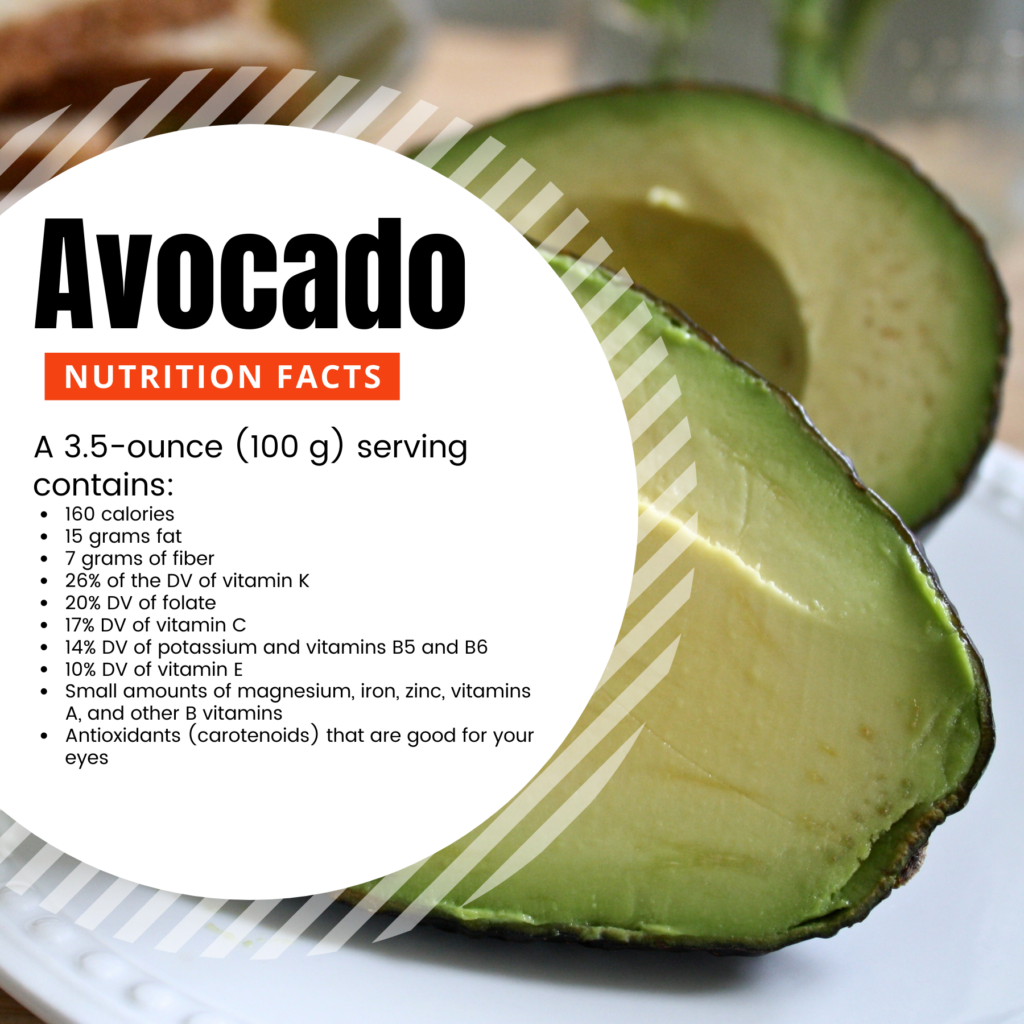 REFERENCE:
www.healthline.com/nutrition/12-proven-benefits-of-avocado